Welcome to another review of a cryptocurrency chosen in a random way.
Last week i wrote about Galileil, a project looking to create an alternative mean of payment, improving the protocols that exist today.
This week, the crypto choose at random is Chimpion, who aims to be "an all-in-one crypto to fiat settlement system for eCommerce, Point of Sale, and digital wallets."
---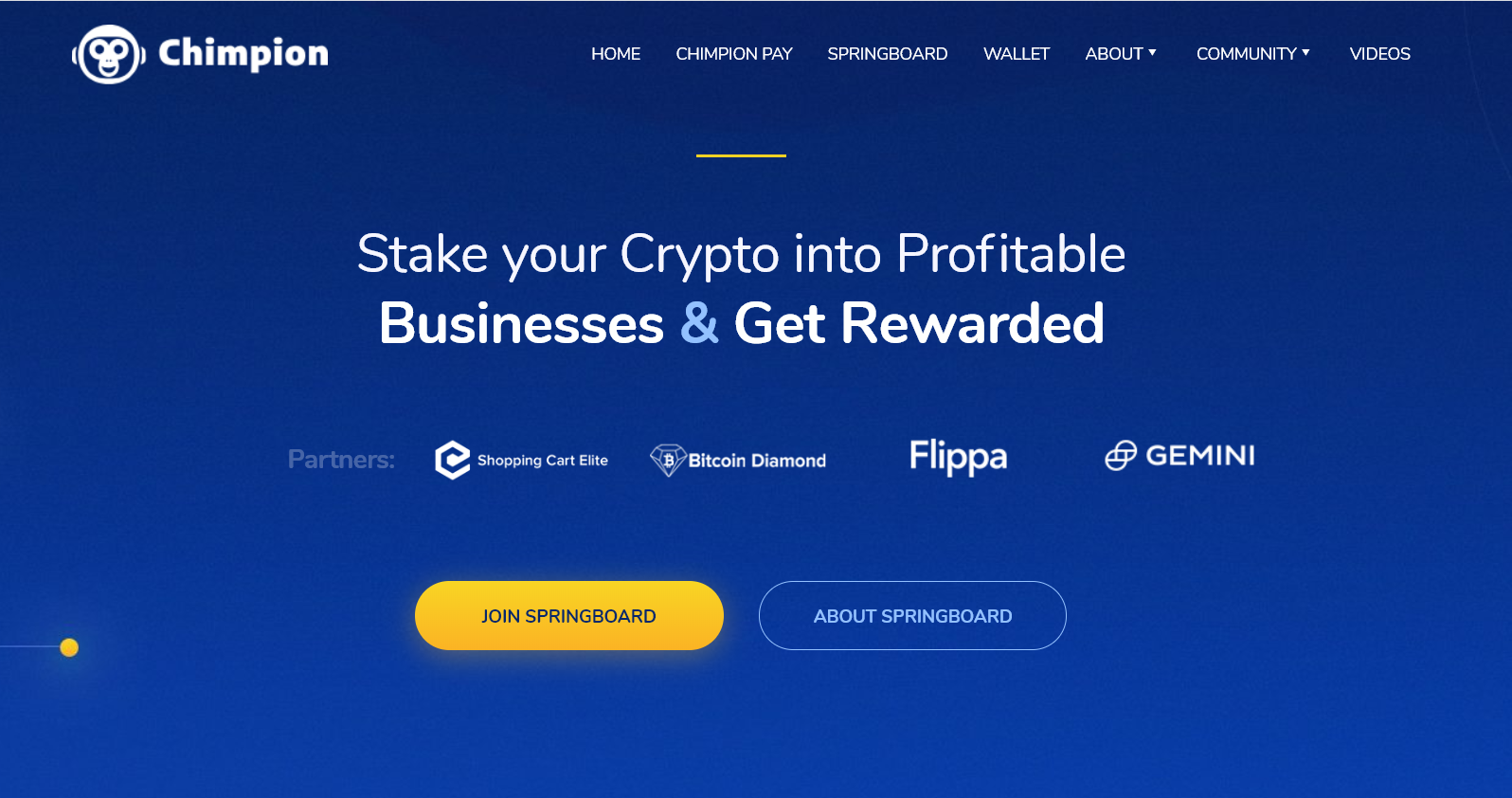 What is Chimpion
According to them:
Chimpion's mission is to create a blockchain-enabled economy by empowering merchants to adopt e-commerce through digital currency.
Chimpion project is looking to solve the cryptocurrency mass adoption problem, focusing on creating interfaces and system to facilitate the use of crypto, mainly through e-commerce.
Technical Information
Blockchain: Ethereum
Type: ERC-20 Token (Contract)
Max Supply: 100,000,000,000 BNANA
Circulating Supply: 31,727,465 BNANA
Project Origin: Estonia
Number of exchanges listing: 3
Features
Platform to accept ccryptocurreny on e-commerce stores
The promisse here is that they can build an e-commerce store for you business that will allow to easily accept cryptocurrencies as payments, along with other ways of payment like PayPal or Credit cards.
I couldn't find out wich are the costs and requirements to build this store, but what i understood from their institutional video, you would have to buy the token BNANA on any exchange, stake the tokens, and then have access to their app to build the e-commerce store.
The promisse of the project is that, using their platform, your products would be listed on a lot of already stablished distributors, like Amazon.
Althought the clients could pay with any of the cryptocurrencies listed below, the seller would recieve in a stable coin of his choice.
Using their platform, you would be able to recieve

Springboard: Stake your BNANA and receive a share of the e-commerce store profit
This is a really interesting concept.
Nowdays almost everyone knows what a crowdfunding is: A company/person put a project on a platform like Kickstarter and ask people to donate money to make the project come true, sometimes recieving some perks in exchange.
Now, what if, instead of the "perks", those who contributed for the project recieve a share of the profits?
That is the idea of the Springboard. BNANO owners would be able to stake on e-commerce stores, and in return, recieve a share the profits.
While it seems like an interesting idea, those willing to joing this kind of staking should consider the risks that exists due to lack of regulations on the cryptocurrency world
Wallet
They offer a mobile wallet called BCD Pay.
I have tried it for a bit, and so far, there is nothing too impressive about it so far.
Altough they are promissing to integrate some interesting features, like trading information: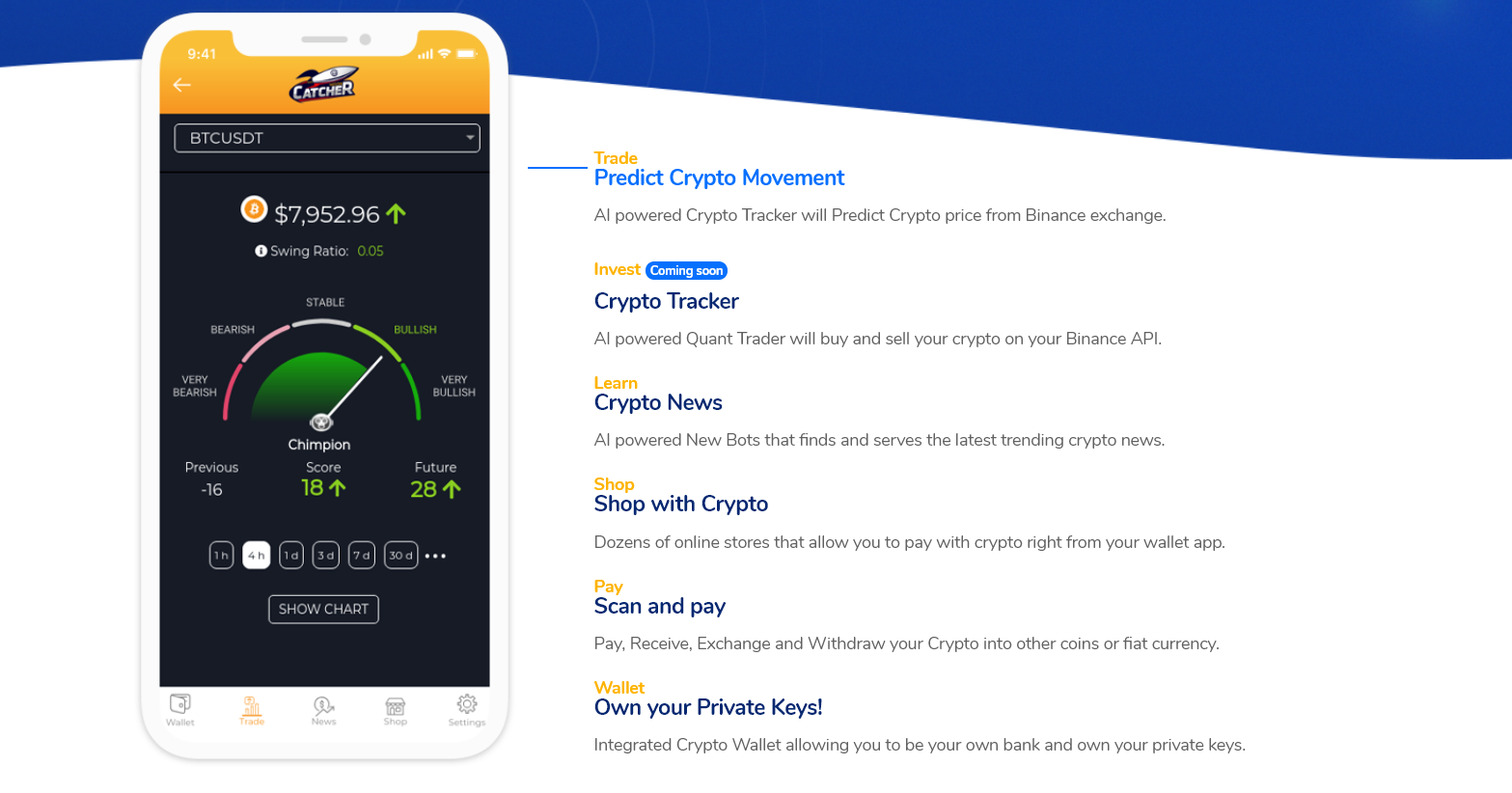 Development team
This looks like a side-project of a company called Shopping Cart Elite, that already works with implementation of e-commerce stores.
The leader of the project is Alex Arnaut, COO of Shopping cart elite.
This brings some credibility to the project, since it is being built by a company that have know-how on the field they are trying to improve.
On their website, they claim there is a team of 72 people working on different areas of the project.
Price and expectation
Ticker
BNANA
Market cap
$14.186.049
1 year market cap evolution
Market cap 18/2/20:
$55.681,00
Evolution: +25377%
Exchanges:
Price Analysis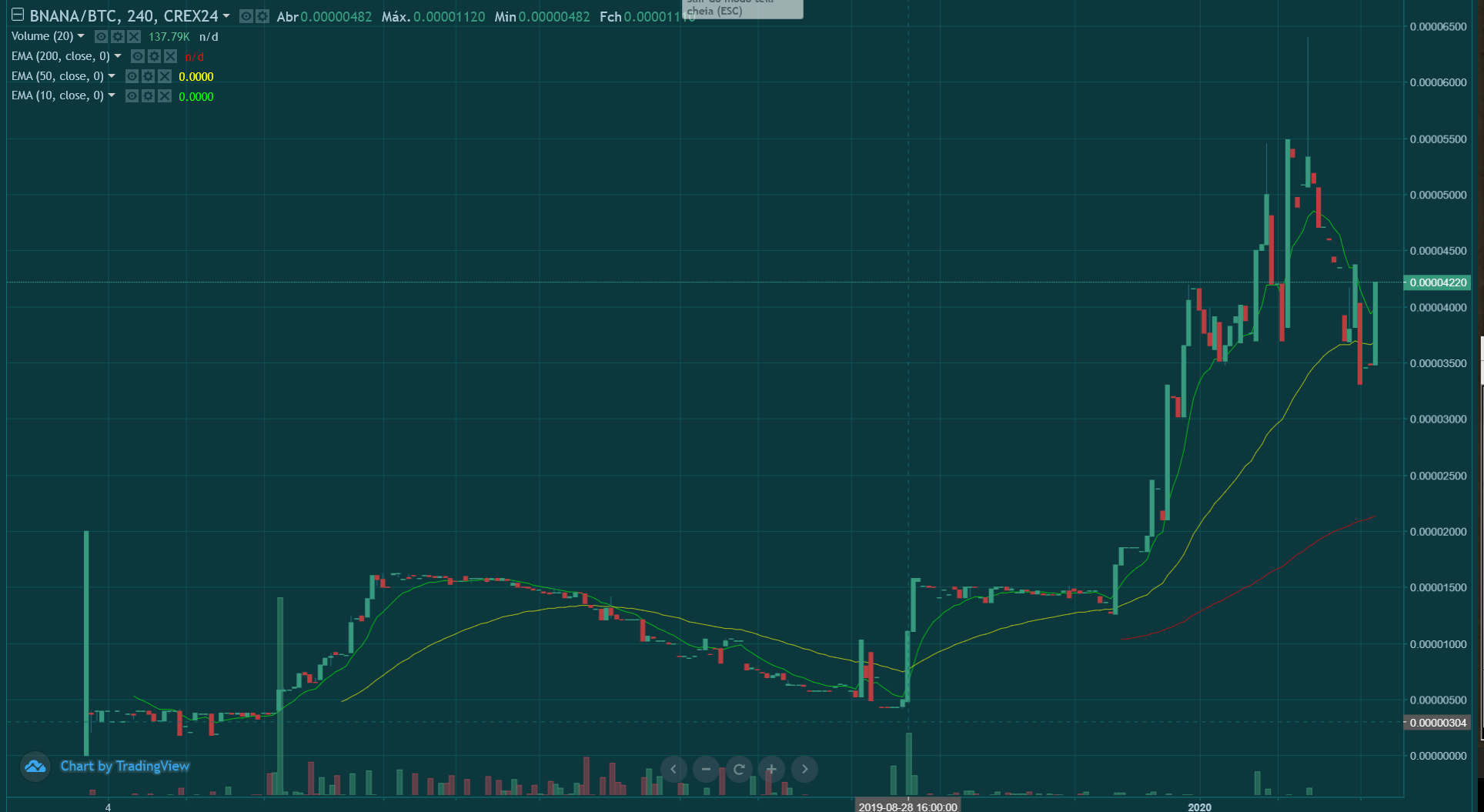 This is a relative new token, being only 1 year since it's creation and listing on exchanges.
Although there was a price decline last year, It's interesting to notice the spike that appears at the end of August, where a big volume entered the market. Since then, the price seems to have started a upward trend, even tough there isn't much volume on the exchanges.
Would i buy it?
Price-wise, it looks like a nice up trend, with some retracements and acumulation along the way. The only caveat is that it is only traded on small exchanges, so there is a bit of added risk.
My opinion is that is looks promissing, and i would buy some of these tokens, just to see how things evolve.
3rd party forecasts

Historical index for the Chimpion price prediction: B "Should I invest in Chimpion CryptoCurrency?" "Should I buy BNANA today?" According to our Forecast System, BNANA is an awesome long-term (1-year) investment*. Chimpion predictions are updated every 3 minutes with latest prices by smart technical analysis. It's important to note that due to the low market cap, BNANA price can be easily manipulated. Q&A about BNANA projections.
Conclusion
I liked the project, and the idea receiving profits from contributing for a crowdfunding.
Besides that, the company behind the project is already stablished on the field they are working on, wich brings a bit more credibility to the project.
It's an interesting project, and if the Springboard work as intended, it sets an interesting precedent of investing in a business in a more decentralized way.
Next coin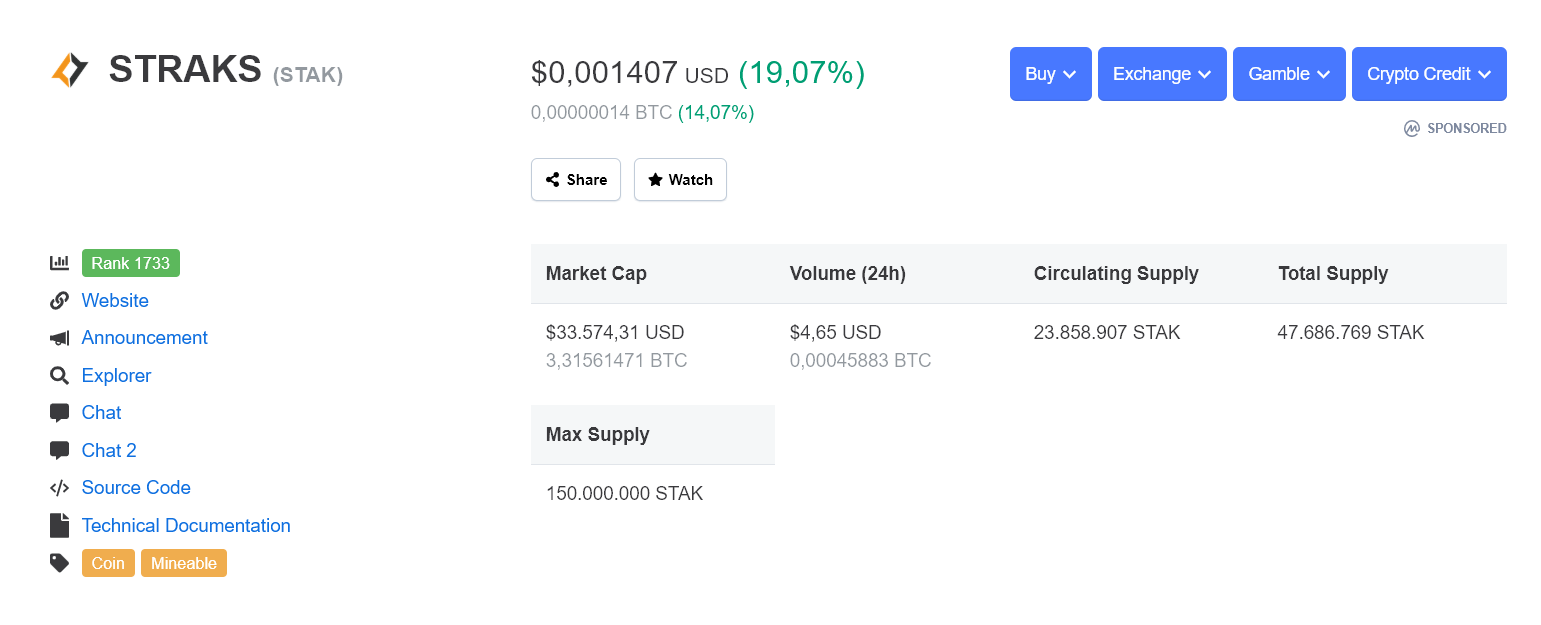 ---
Have you found the information useful? Did you had fun?Watch this ad for 5 seconds for extra support for the author!
---