Welcome to another review of a cryptocurrency chosen in a random way.
Last week was a restart of this project of mine, that i want to learn a bit more about a new cryptocurrency every week, trying to find some hidden gems.
Today i am going to talk abou Galilel (GALI), and you are welcome to join me.
---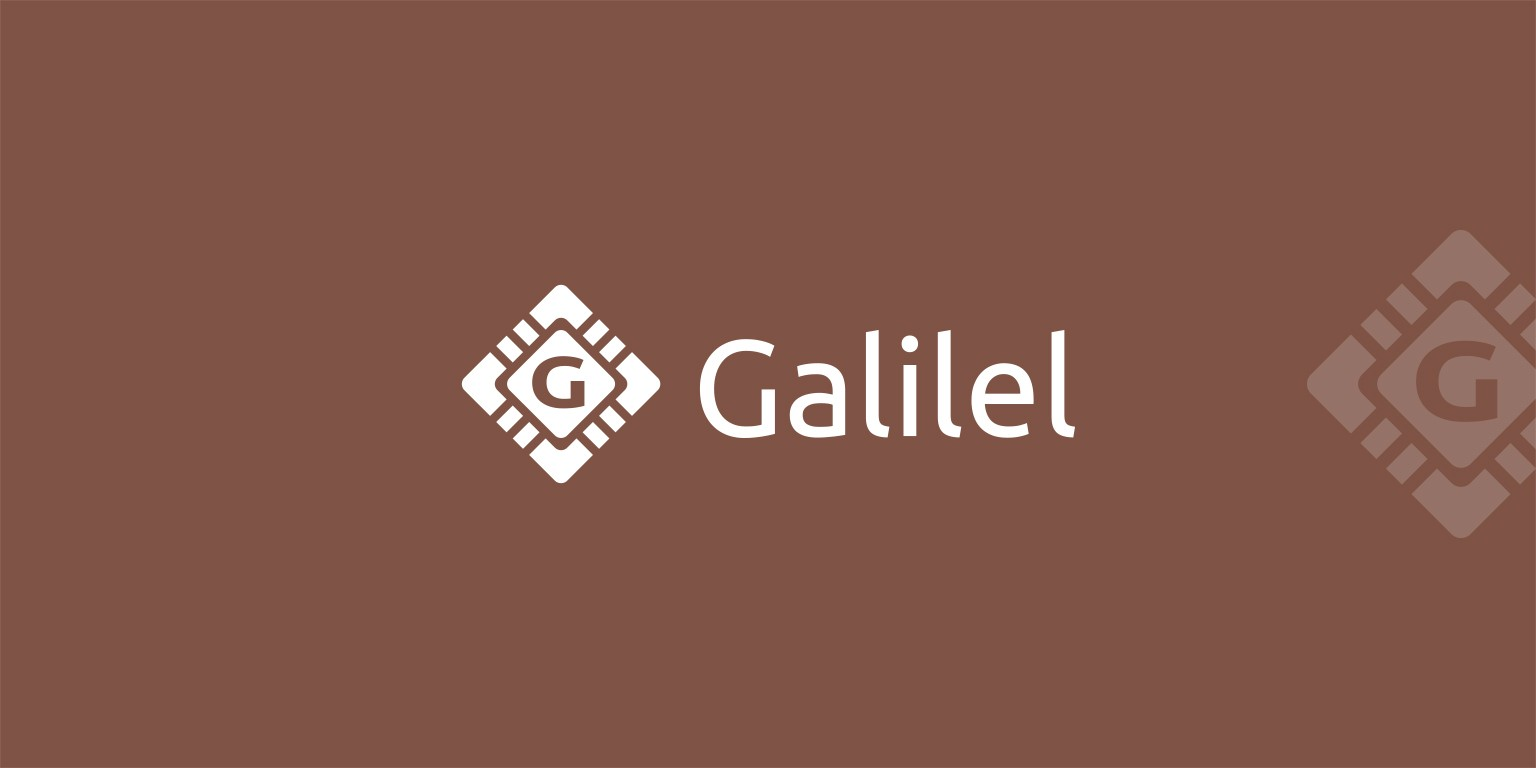 What is Galilel
As stated Galilel site:
THE FIRST GENERAL PURPOSE CRYPTO CURRENCY WITH HYBRID CONSENSUS ALGORITHM, DYNAMIC ZEROCOIN PROOF-OF-STAKE, PROOF-OF-TRANSACTION AND MASTERNODE VOTING FOR PERIOD BASED REWARD BURNING
Galilel is a new project (main net started on 2018) want to be a cryptocurrency, functioning as a mean of exchange widely adopted.
Galilel project tries to improve the model, focusing on privacy and trasaction speed, and function as a "decentralized fully secure and anonymous network to run applications".
It is a community driven project, wich means it's an open-source code and anyone can contribute to it's development.
Also, they have a focus on having a network that make possible the execution of micro transactions, wich is a problem to older blockchain networks like Bitcoin.
Features
Dynamic Zerocoin proof-of-stake
Zerocoin proof-of-stake is a protocol introduced by the PIVX development team, and Galilel team want to improve it.
Acording to their whitepaper:
The drawback of this approach is that Zerocoin staking is very CPU intensive and probability to generate an orphan block is higher as a public coin stake can solve the block later but distribute it to the chain earlier.
Their objective is to improve this protocol
Proof-of-transaction
The transactions executed on the Galilel Blockchain have an encrypted field specific to identify the payee, and it can be only seen by the wallets involved in the transaction.
Hybrid proof-of-stake
Although proof-of-stake protocols demand way less computational power than proof-of-work, there is still the need to have a desktop wallet running to be able to process the blockchain transactions.
Galilel protocol enable the staking to happen on the mobile wallet (but for a lower reward rate).
Term deposit
The Galil blockchain allow it's users to create a Term Deposit, where the coins can be locked up for a 1 year period, during wich it won't be possible to move these coins (minimun 5000 GALI).
This would reduce the circulation supply, and the owner of the coins would recieve a payment based on the proportion of the total locked coins.
Money supply control
As a way to avoid the problem of hyperinflation, the masternode owners can vote to burn a percentage of the rewards (from 25% to 100%) created by the blockchain.
Instant setup of masternodes
They want to make easier to implement a masternode.
Open-source and transparency
As i said earlier, Galilel project is open-source:
DAO/Budget proposals
They also have implemented a DAO (Decentralized Autonomous Organization) where masternode owners can vote for budget proposals.
Development team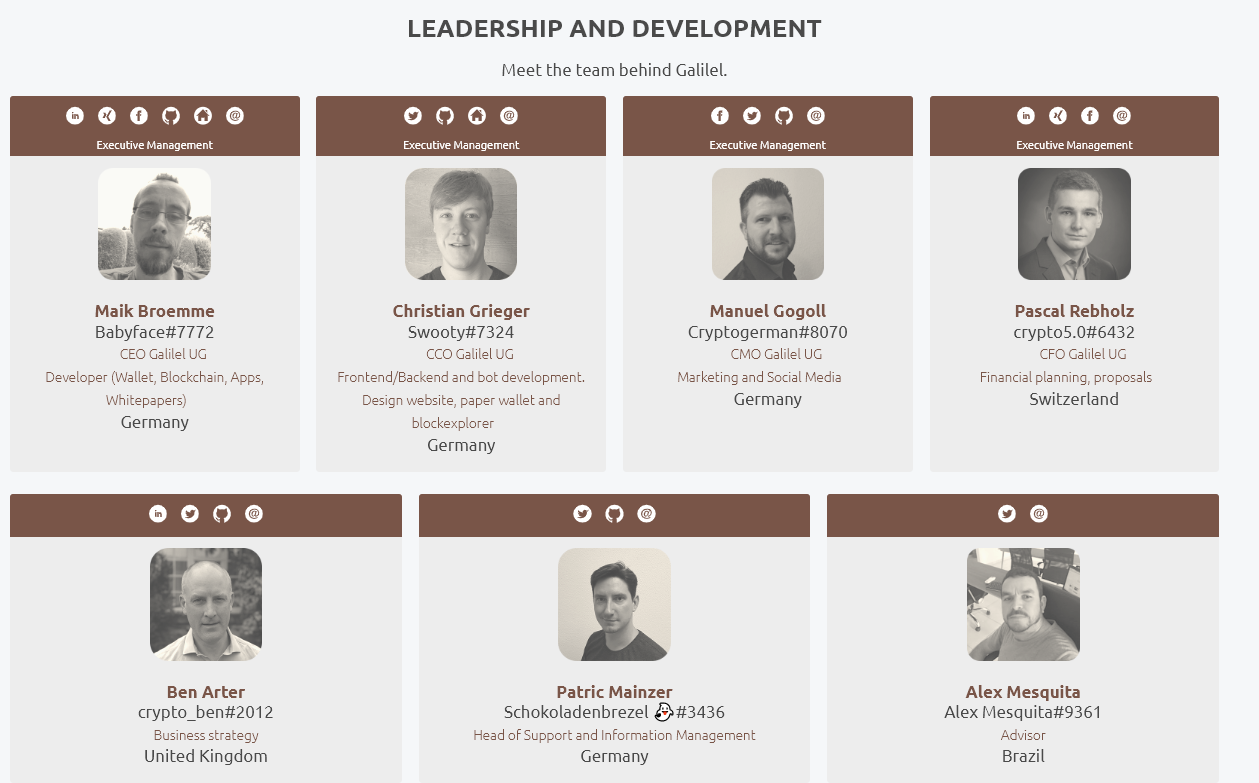 The solid team looks pretty solid, and very public. Their profile is public and you can check for youself who they are, and their experience.
Price and expectation
Ticker
GALI
Market cap
$83.829,26
1 year market cap evolution
(Galilel have less than a year of data listed on Coinmarketcap
Market cap 10/04/2019:
$160.320,00
Evolution: -47,71%
Exchanges
Price analysis
DISCLAIMER: This is not financial advice, it's only my take on the possible market movements. Do your own research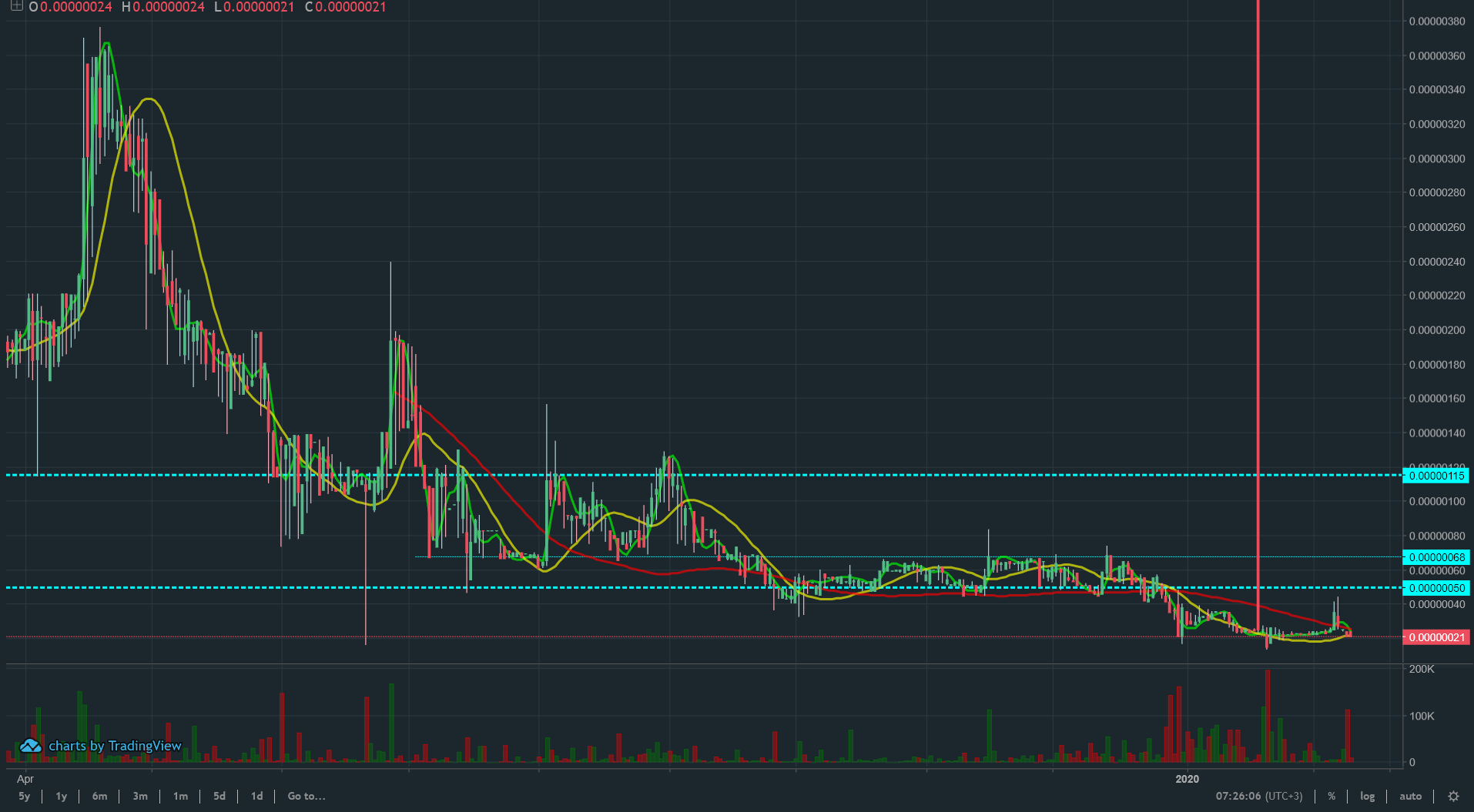 It's a bit hard to do any proper price analysis, because there isn't much price history to check for key points.
But a few conclusions are possible:
Price on downtrend. Even though the altcoin market seems to be starting a bull run, GALI haven't picked up yet.
There seems to be 2 main support/resistance levels: 0.00000115 and 0.00000050 (Blue lines). If the price go above these levels, it's possible that the bull trend could start.
There seems to be some resistance at the actual price level (0.00000020), since there is a lot of sell volume, but not much price movement. It could be possible that this could be a bottom price
Would i buy it?
There isn't much information coming from the price, so trading and speculating with bring a lot of risks. So, that would be a no for me.
But, as tech curiosity it would be interesting for me to acquire some GALI, mostly because i am curious about the mobile staking.
Long-term price appreciation could be possible, if the project start to gain popularity.
3rd party forecasts
Coin prediction sites claim to be able to predict trends and future prices using algoritms and AI. Use this information with care.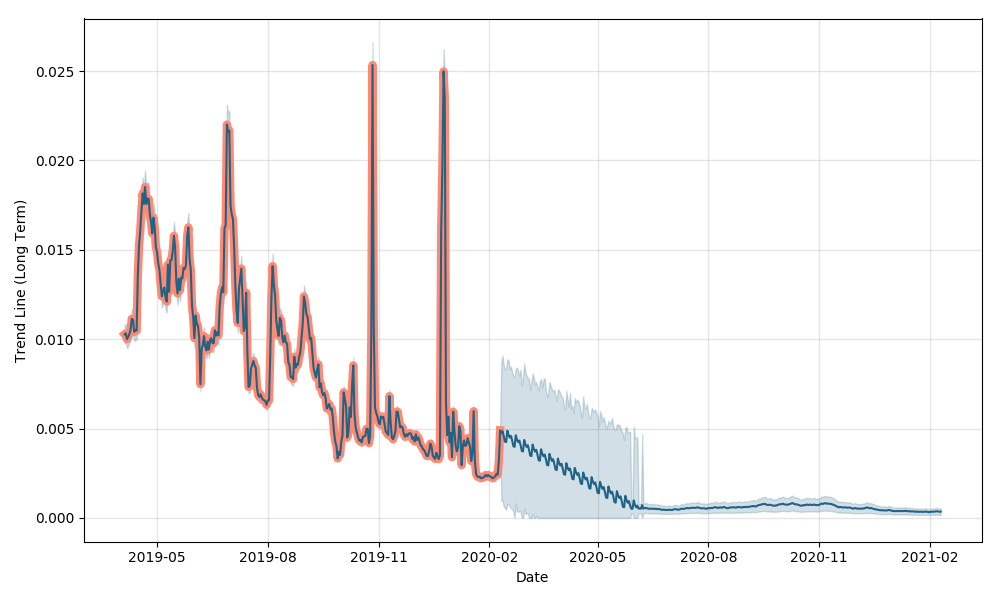 Historical index for the Galilel price prediction: D "Should I invest in Galilel CryptoCurrency?" "Should I buy GALI today?" According to our Forecast System, GALI is a bad long-term (1-year) investment*. Galilel predictions are updated every 3 minutes with latest prices by smart technical analysis. It's important to note that due to the low market cap, GALI price can be easily manipulated. Q&A about GALI projections.
The latest rate of GALI is $0.007839. At this time the Galilel price prediction algorithm is forecasting that tomorrow GALI price will be +18.7% moving towards $0.009305, in 7 days +19.9% targeting $0.009399, in one month -6.9% moving towards $0.007298 and in 3 months +39.9% on the move to $0.010967. The Long-term forecast is indicating that Galilel will be going up in worth.
Conclusion
It is a new project with some new propositions to the transactions and network safety protocols.
I think it is always interesting to watch how alternatives to Bitcoin evolve, and it isn't hard to picture a situation where cryptocurrencies intended as mean of payment exists in a lot of different niches.
This project doesn't look like a scam, but i would only recommend to go deeper in it if you are interested on the tech side of it (at least for now), like staking and masternodes.
Next week coin

---
Have you found the information useful? Did you had fun?Watch this ad for 5 seconds for extra support for the author!
---